Wisdom & Compassion in Daily Life - The Course
Available in days

days after you enroll

Introduction to Tibetan Buddhism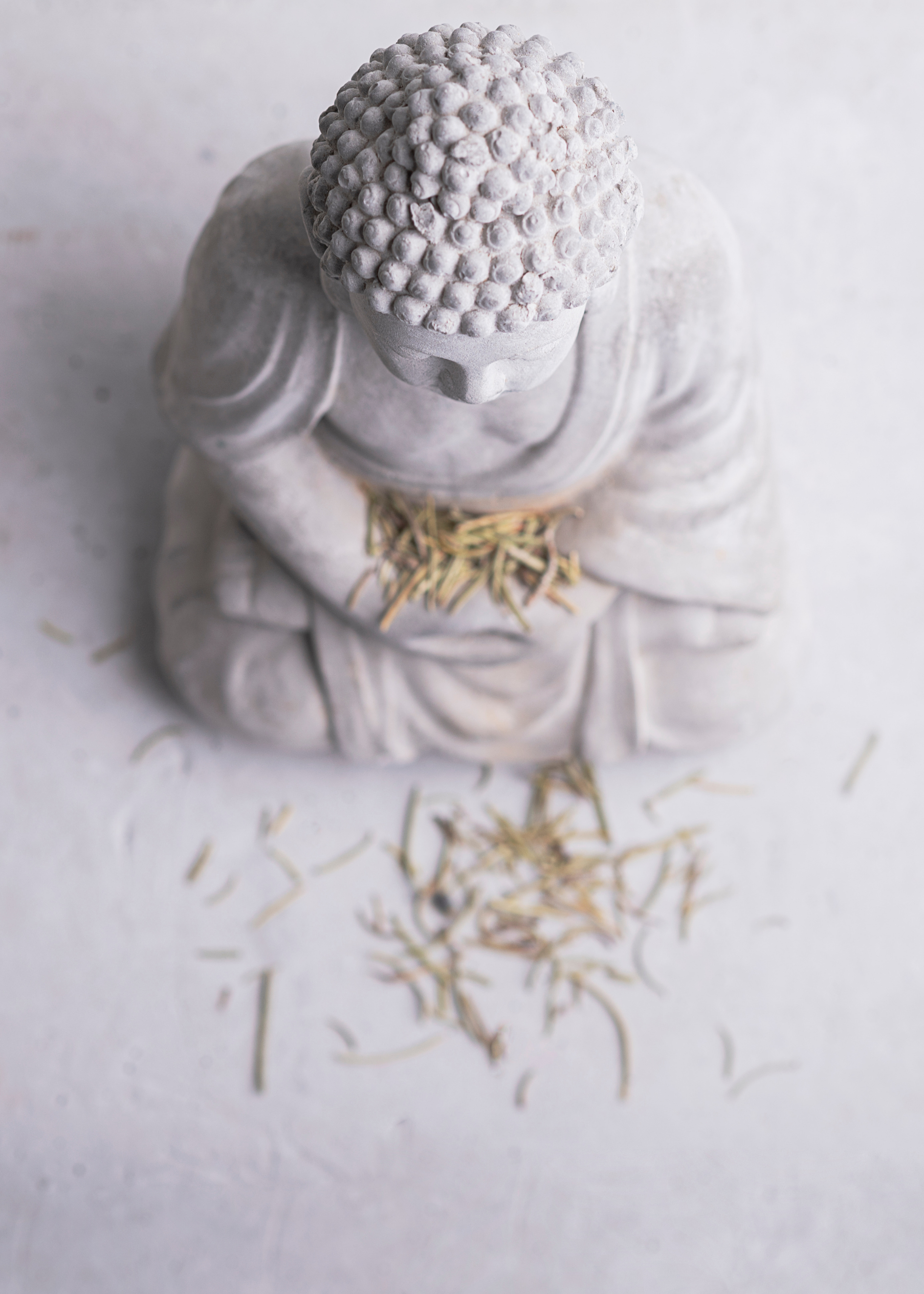 Explore Buddhist Principles
What is the Buddhist view on life? And how can those principles benefit my well-being and happiness?
Learn about the mind; constructive and destructive emotions and the tools for cultivating spiritual development.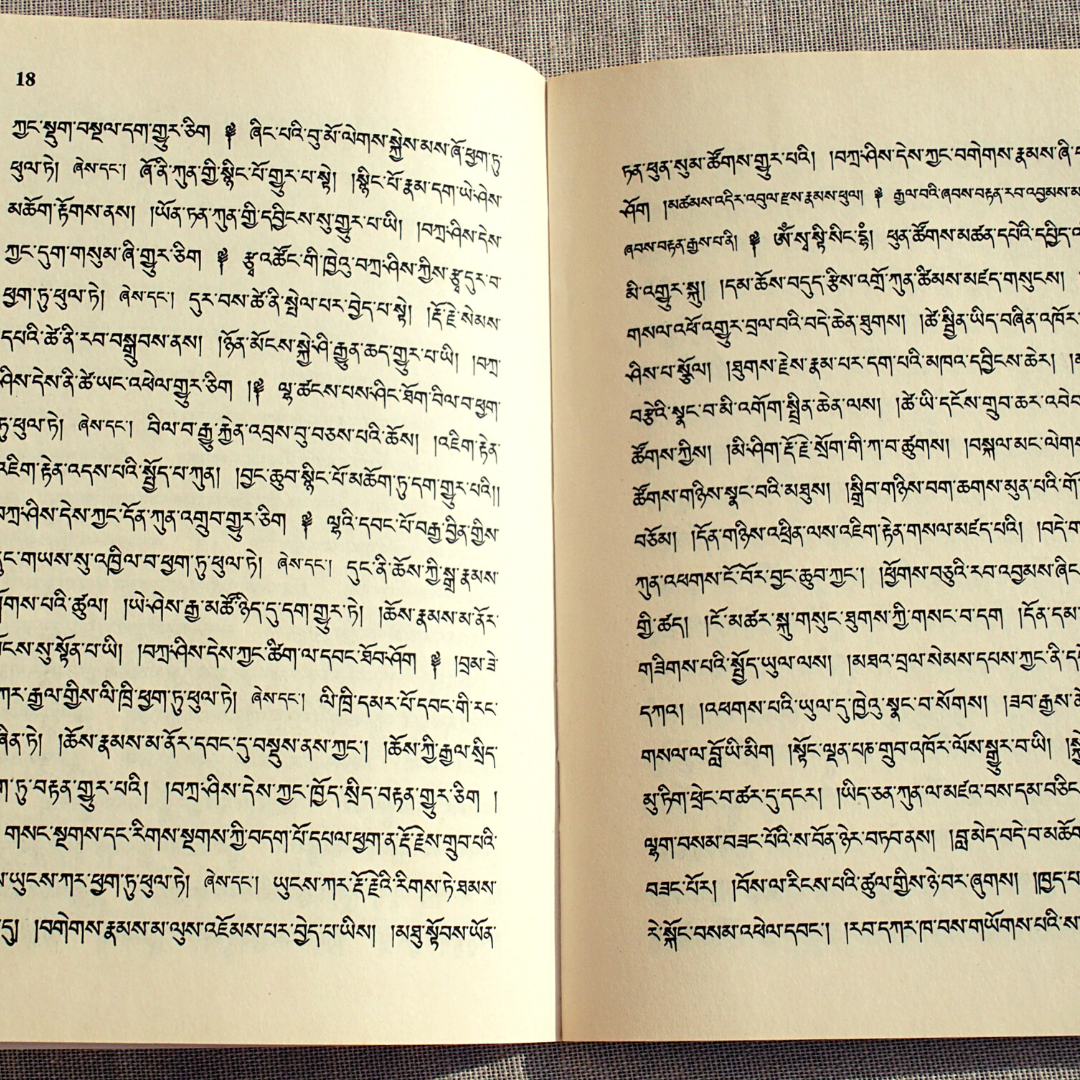 With an open mind, we listen to new ideas, advice, instructions without bias and take the opportunity to ask questions. Using a variety of learning methods, such as example meditations, practical exercises & visualisations, we learn about new perspectives that have the potential to improve wisdom & compassion in our lives.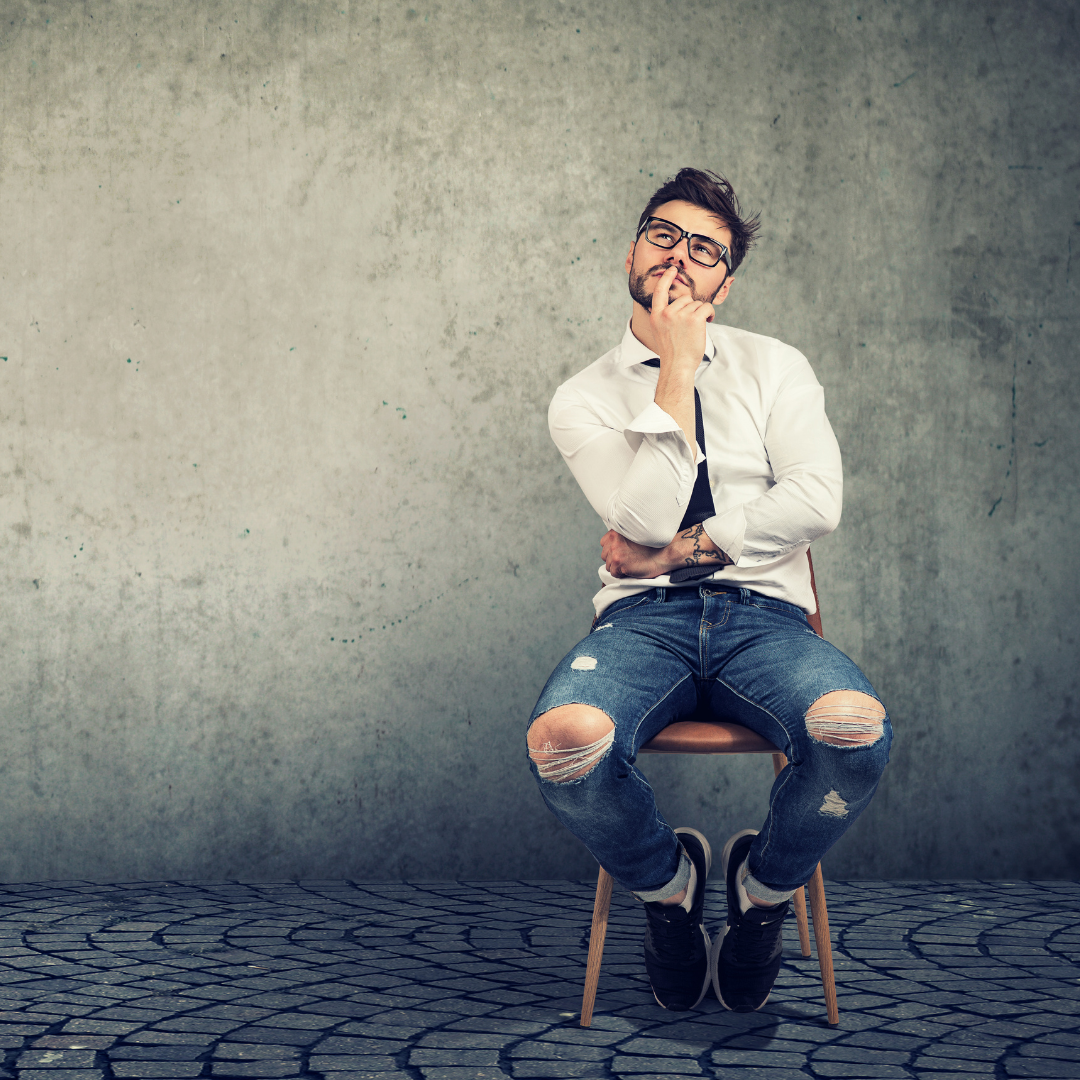 The Buddha said that it is important to analyze and investigate what He has said and not to accept it out of mere reverence.
Here we reflect about what we have heard or read and using our own discerning to see if it is useful for us or not.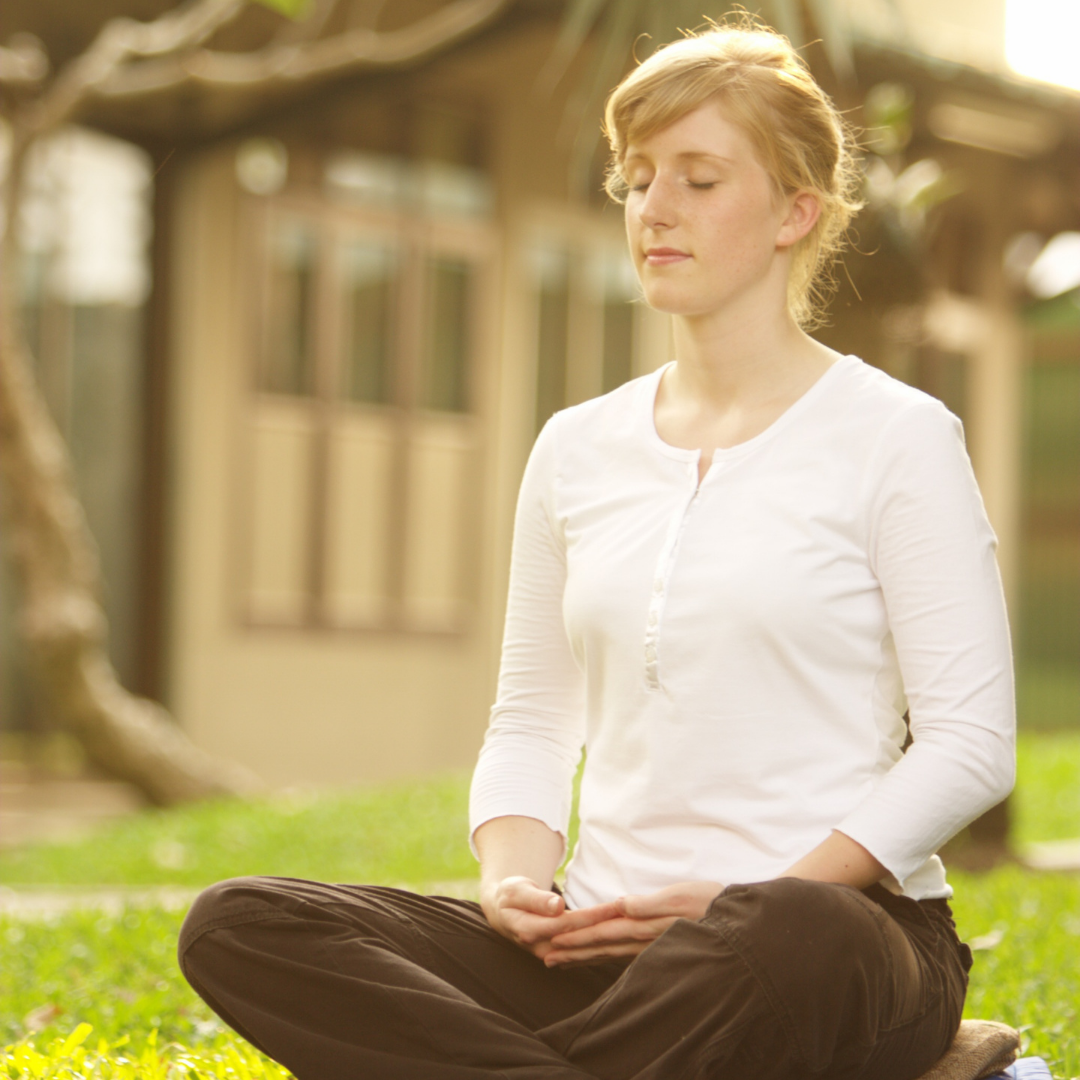 Learn techniques how to reflect and integrate advice into your daily life to improve your mental well-being. Follow suggested guided meditations lead by Mentor Jen
Check your experiences and be able to identify signs of progress in your reflection & meditation practices.
Compassion & Wisdom - Two Wings of the Bird of Enlightenment
Compassion or the mind that seeks enlightenment for the benefit of others and Wisdom, that cuts through confusion, are the two wings of the bird of Enlightenment
Use this uniquely Buddhist concept to improve your day to day mental well-being by training in compassion, empathy, love, patience while managing disturbing emotions such as anger, attachment and jealousy.
Three Steps to Integrate
Study. Contemplate. Meditate.
Meet our Teacher:
Geshe-ma
Rinchen Pal
Resident Teacher
Having completed 23 years of studies and successfully completing many examinations, Geshe-ma was awarded the title, 'Geshe-ma'; equal to a 'Professor'.
Geshe-ma received her monastic ordination from His Holiness the Dalai Lama when she was 18 years old and commenced her studies at Jamyang Choling Institute in Dharamsala, North India.
Geshe-ma is from a remote village in Zanskar Valley in Ladakh, located in far north India, and hopes to return there to support the local community in their Buddhist studies.
In conjunction with her online classes, Geshe-ma, hopes to visit Australia to commence face to face sessions from summer 2024.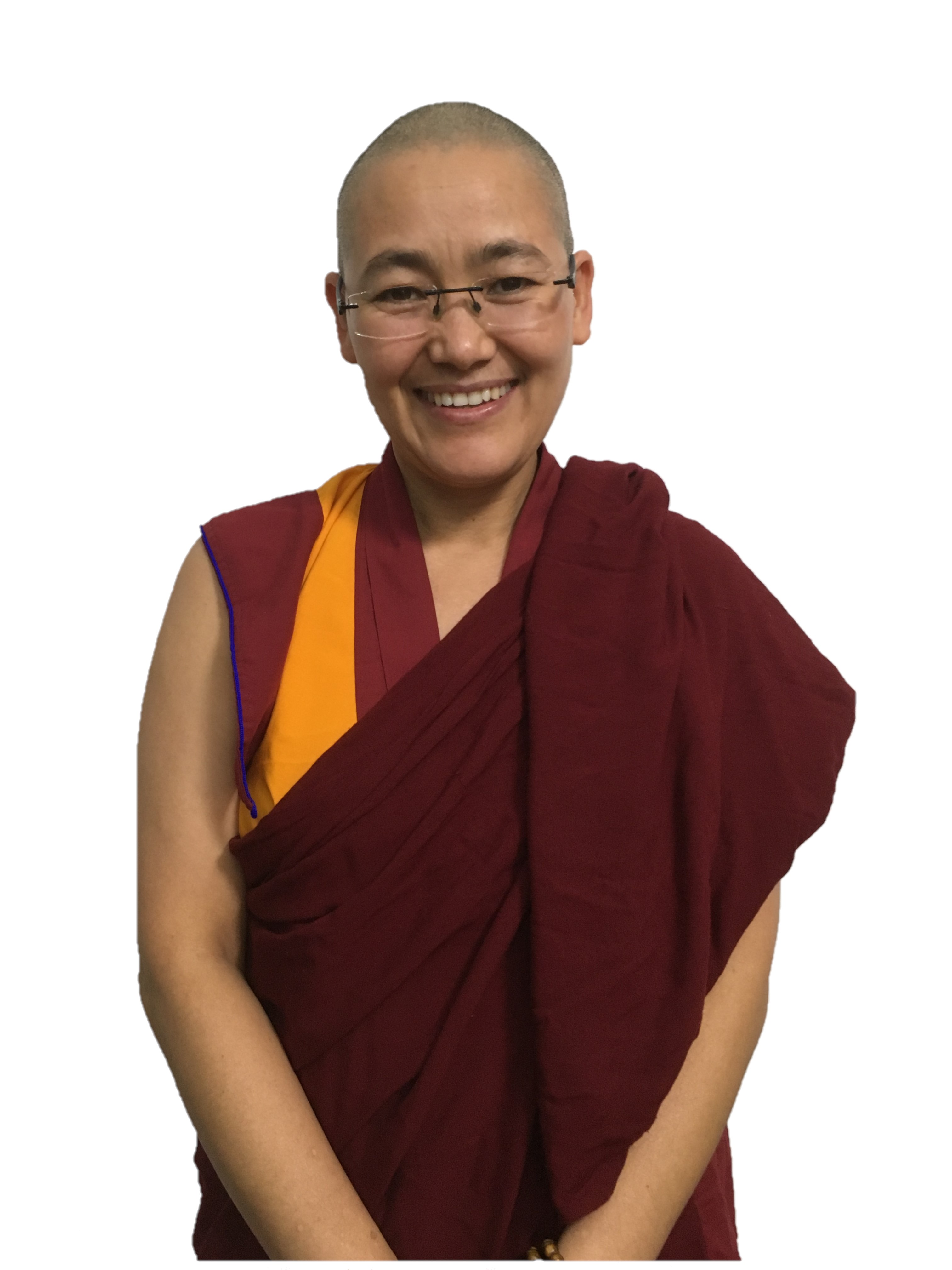 Meet our translator & mentor:
Jen
Resident Translator & Mentor
Jen or Choekyi ordained as a Buddhist nun in the Tibetan Buddhist tradition in Sydney Australia in December 2004.
Shortly afterwards, Jen travelled to Dharamasala, North India, to study Tibetan language.
Jen stayed and studied at a varitey of schools & institutes until 2010 when she entered Jamyang Choling Institute and commenced there Geshe-ma study program.
Jen completed 4 years of the study program before moving back Australia, after having spent a total of almost 10 years in India.
Jen now lives with her family in the Southern Highlands in New South Wales, Australia and works on a variety of projects that work towards the benefits of others.
We've got your back!
If you decide that you require a refund and would like your money returned, we make a refund available for 30 days after your purchase date. however, conditions do apply.
Kindly, refer to our Refund Policy located in the footer below for further details.
Just so you know :-)
Compassion & Wisdom in Daily Life is an on-going course.
Lectures will be uploaded and made available in a timely manner after the conclusion of the live sessions.
For further information on the live sessions schedule & location, please feel free to contact us.
Check your inbox to confirm your subscription